The use of machine learning (ML) in manufacturing increases productivity significantly and opens up new business options. It assists in resolving particular business issues, such as locating manufacturing faults in the production process and decreasing waste, among many others.
A firm can profit greatly from machine learning in several ways, including cybersecurity, product creation, inventory management, and predictive maintenance. ML model monitoring, therefore, is essential to every manufacturing business.
What is model monitoring?
Model monitoring is managing and tracking a production's use of machine learning models. This monitoring technique aids your artificial intelligence team to identify and fix various production-related problems. It increases the effectiveness of your machine learning service within your company.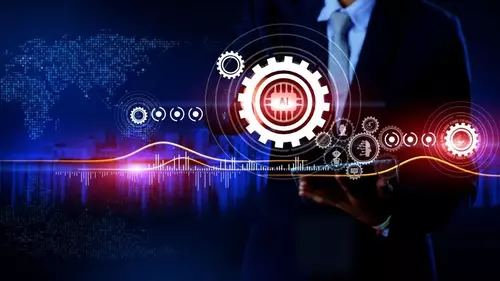 The results of the model monitoring provide the company with in-the-moment information and alerts regarding model performance, allow them to monitor data features, spot anomalies in the data, and take proactive steps to make improvements. It delivers value in the long term.
The following areas are essential key components of ML model monitoring in production.
● Model performance
● Outliers
● Data drift
● Model service health
● Data quality monitoring
There are many programs available that offer prebuilt monitoring features when you search for model monitoring solutions. You should know the following characteristics before selecting the solution,
● Built-in model monitoring
● Automated retraining
● Automated drift detection
● Store integration
Why is model monitoring important?
ML models typically conclude from ever-changing data. Even models that have been developed using large datasets may deteriorate over time. When degradation occurs, you can always find it with model monitoring.
The trained models will be significantly impacted by shifting behavioral patterns, seasonal shifts, new regulatory regimes, changes in operational data, and market volatility, lowering the models' predictive accuracy.
Without ML model monitoring, production will not be able to determine how to determine the predictive performance of a model that is beginning to deteriorate. Without the firm's knowledge, drift poses major dangers, undermines user confidence in customer-facing services, and hurts revenue.
Therefore, any company must keep an eye on the machine learning models used in the manufacturing area.
Best practices to follow in 2022
You must utilize best practices to resolve use-case-specific issues since model monitoring increases overall model visibility and maximizes income. Considering installing a model monitoring system in 2022, the following procedures will be useful.
● To develop a seamless connection and to aid in a quicker root cause analysis, connect model monitoring to pre-production workflows and production models.
● You must fully automate the model before deploying it in production. Because of the automation, you may set up features, alerts, and more without depending on ML engineers.
● Model monitoring must be coupled with model management systems and related workflows to receive real-time updates.
● Your model monitoring system must be customizable and extensible so that you can monitor different data types.
● You need to be able to expand and customize your model monitoring system so that you can track various types of data.
● Regular data cleaning is required to ensure the data quality because accurate analysis requires high-quality data, which ML models require.
● Always check how much CPU, RAM, hard drive space, and network I/O are used. If these have full capacity, the models will not have effective working.
Now that you know more about model monitoring, you can see how crucial it is to every manufacturing company. The best practices mentioned above may be helpful to maintain the model more for effective working.