A software developer and an American businessman William Henry Gates III is the co-founder of Microsoft Corporation. Born on October 28, 1955, he is one of the most famous people in the world for his tenure as the CEO of Microsoft and for being an icon of success.
Microsoft's CO-founder became a billionaire at the age of 21, let us take a look at Bill Gates Biography.
Asia's most sexiest women: Hina Khan
Life & Education of Bill Gates
Bill Gates was born on 28 Oct 1955, Washington.
His parents are William Henry Gates Sr. and Mary Maxwell Gates. Born to a wealthy family with his father being a lawyer and his mother being a member of the board of directors for the United Way Of America and first Interstate BancSystem.
Bill gates have two sisters namely Kirstianne and Libby. When he was a child at school and would prefer to stay in his room rather than going out. Whenever his mother asked what he was doing inside, he would shout 'I'm Thinking. There was a great sense of competition in his upbringing as his parents always wanted him to win.
Gates was always interested in computers and technology, and when he joined the private Lakeside Prep School at the age of 13. He has written his first program at the age of 13. His interest in programming grew from there on and he started programming in BASIC.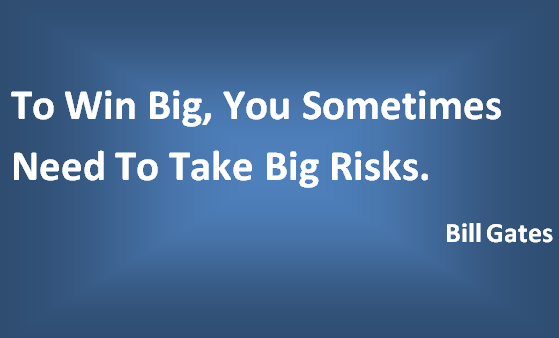 I would like to tell you that, his first program was an implementation of the game Tic-Tac-Toe, where users could play against the computer.
Gates, along with his three good friends Paul Allen, Ric Weiland, and Kent Evans, formed the club for programmers for money. They used to find bugs in the systems in exchange for money.
He and Evans built the database for the Lakeside School. But Evans was dead in a mountain climbing accident, and since he was Gates' best friend. Gates' described the incident as one of the saddest days of his life. The database system was then completed with the help of Paul Allen.
Gates' then scored 1590 out of 1600 on his SAT and joined Harvard University, 1973. His time at Harvard was mostly spent on Computers.
The Formation of Microsoft
Because we are talking about the biography of Bill Gates, you guys will be curious to know about Microsoft's formation. Bill Gates and Paul Allen made a BASIC Interpreter for 'Micro Instrumentation And Telemetry Systems'.
Microsoft word is made up of using two words: Microcomputer and Software. Allen and Gates registered the name Microsoft in 1976 and formed their own company.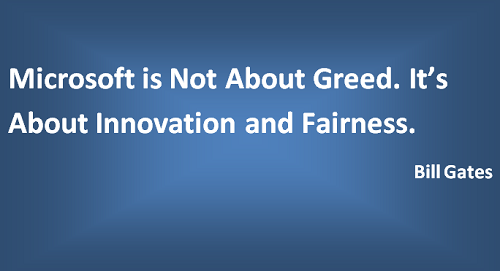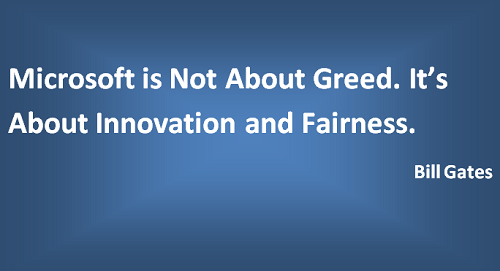 Microsoft later went on to develop a partnership with IBM, which put it on the list of big companies. Their partnership with IBM generated the PC DOS (an operating system).
And then, in 1985, came one of the biggest technological inventions of all time in the form of 'Windows'. Windows was Microsoft's Operating System.
Because we are talking about the formation of Microsoft, you people need to know that today the CEO of Microsoft is Mr. Sundar Pichai.
Personal & Post-Microsoft Era in Bill Gates Biography
It does not look good if we do not tell about his personal life in Bill Gates's biography. Bill Gates married Melinda French in Hawaii on January 1, 1994. Melinda and Bill have three children, and they reside in Washington. In 2013, he was officially the highest-earning billionaire in the world.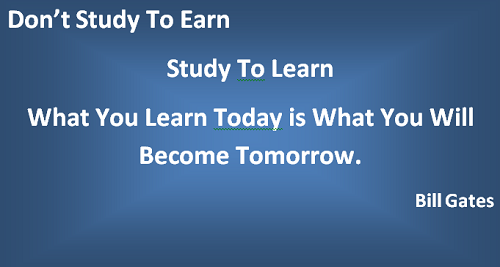 Here is what we can learn from Bill Gates:
Bill and Melinda always took their children to the church every week, and support religious beliefs. This teaches us that no matter how big of a person you become in life, you should never forget your roots.
Bill always flew coach in commercial aircraft before buying a private jet in 1996. This teaches us that he was always a simple man, even after earning all the wealth and fame.
Bill Gates is a big reader and has a huge library in his home. He promotes reading and says that it sharpens the mind. He also regularly plays sports like Tennis and Golf and remains physically fit this day.
In 1994, the Wife of Bill Gates established the "Bill and Melinda Gates Foundation". This foundation has been making huge donations ever since 1994 to this day and does a lot of charity work including donations to universities and NGOs for poor children. Bill teaches us that as a person who has wealth, it is also a responsibility for us to help those who are in need and are poor. Apart from the foundation, he also makes a lot of personal donations, sometimes up to millions of dollars.
Bill is an icon of success and an epitome of simplicity and kindness and is an inspiration for a lot of people around the world.