In the need of the hour, videos play an important part in our daily lives, be it creating them for recreation, work, or making memories.
They craft our modern technological world perfectly.
So if you stumble upon this article looking for the best video editing app for your device be it android or ios, this is the perfect place and we are here to help you.
Best Free Video Editing Apps For Android
In this article, you will find the best for you, so go ahead and browse through our handpicked selection of the 10 best video editing apps.
1) Video Editor & Video Maker – InShot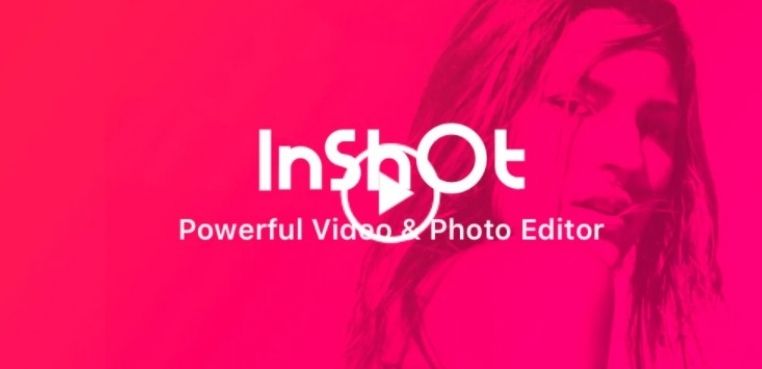 InShot is easy to use and one of the best video editing apps for iPhone as well as android and is geared for your social media uploading be it youtube or Instagram, coming with a pre-built canvas for your social media platform.
Also Read: Best Football Game Apps For Android
The tools are easy to use even for a person who has little to no knowledge of video editing and are available for both free and with some advanced features( paid).
Features like add music, voice-over, sound effects to your clip, trim and split videos, combining clips, adjusting speed and volume, cropping, text, stickers, and filter of your choice are available.
Also Read: Best Video Players For Windows
If you buy the advanced version you can add keyframe animations to your text, pips, sticker, PIP, chroma-key, masks, mixtures, and color picker adding more effect to your editing.
Though it is not a professional video editing app it offers the best features making your editing look intuitive and a decent choice for your video editing.
The link to this app is: Android | IOS
2) Easy Cut Video Editing App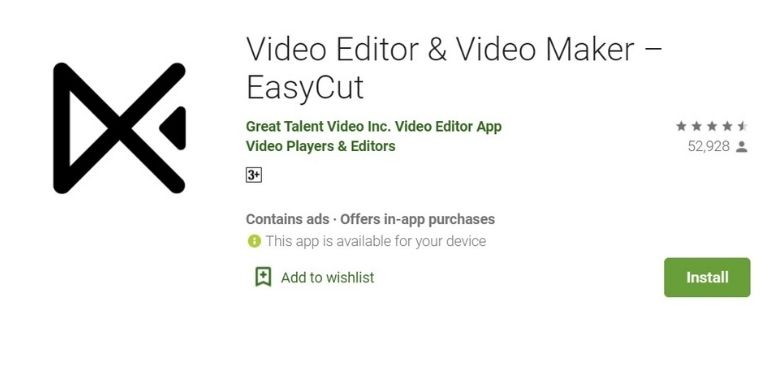 Originally originating from the app called the cap cut this app offers a lot of for your video editing that too for free. It is available for both Androids and iOS.
One of the best features of using this app for free is that you get no ads while working on your editing hence earning a thumbs up from most of the users.
You get features like trimming, cutting, merging, joining, splitting, adding music, video effects plus filters, adjusting, speed control, texts, stickers also changing video background, cropping video, ratio changing, and rotating.
It is easy making videos for youtube shorts, Instagram reels, WhatsApp, Takatak, and many more.
This app is great if you are a beginner in editing and wish to edit your videos effortlessly good making them look like professional editing.
The link to this app: Android | IOS
3) Kine Master App
This popular video editing app is available for Android and iOS, with both free and advanced features. It gives you a simplified interface but is equipped with a lot of advanced features.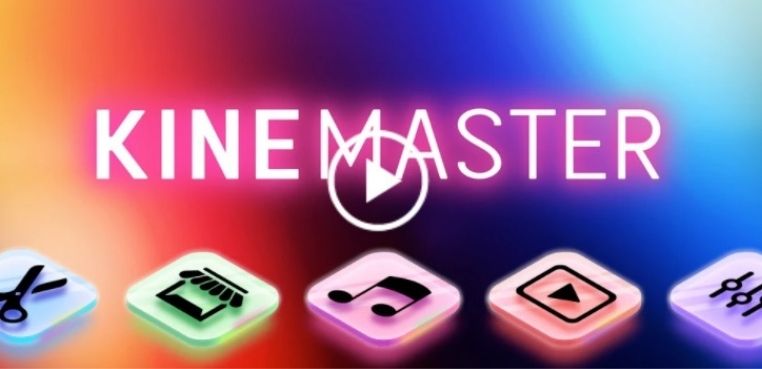 It offers high-end features like blending, audio mixing, and chroma key which lets you import your video with a multi-layer interface.
You can trim your clips, layer them per frame graininess, adjust your audio with sub-frame accuracy, add texts, music, stickers and add a multilayer of videos.
If you use the paid advance feature of this app you get edit previews, speed controls, LUT filters, chroma key, and also 3D transitioning.
The subscription also removes the app watermark and allows you to import 1080p and 4k quality videos.
The link to this app: Android | IOS
4) Viva Video App
This app makes editing easy with the powerful tools it provides us.
It is free and lets you edit from countess options, filters, stickers, and special effects.
You can cut, combine, crop your video as well as add music, voice-over, sound effects, and voice changers.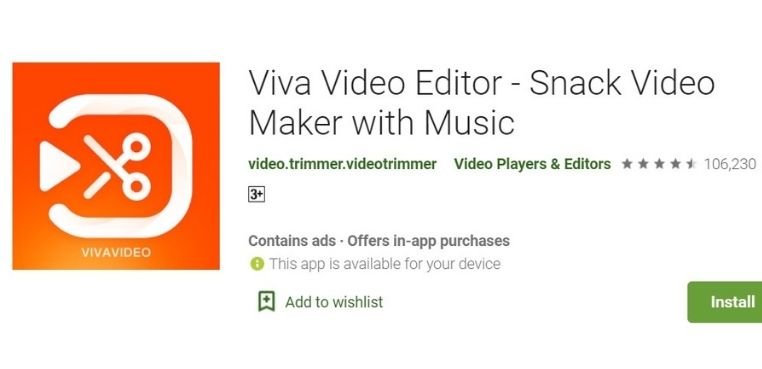 With features like motion control, a music library, and nine custom lens option, you can create visual effects with features like reversing, speeding, and slow motion.
The advanced feature of this app lets you download videos without the watermark and with 1080p of quality.
It is a popular platform for video editing and has over 200+ million app users.
The link to this app: Android | IOS
5) Go Pro Quik Video Editing App
This is a free app available for both Android and iOS which analyzes the video and the edits you make, detect colors and faces making the footage frame perfectly.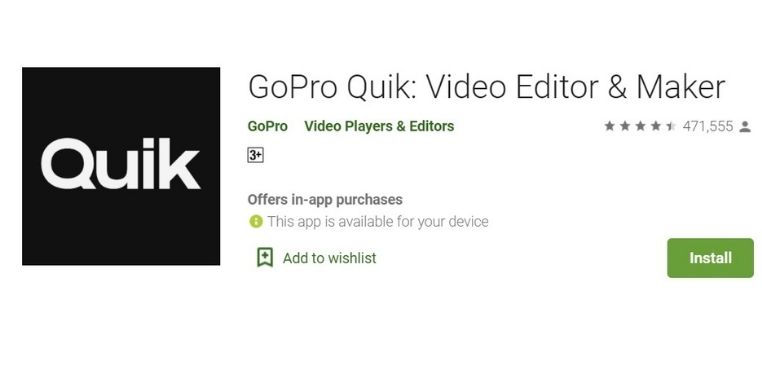 Using this app you can mix clips, merge music, and voiceovers.
Options like adding filters, titles, different font styles, trimming, etc. are included so you can give a personal touch to your videos with a total of 28 video formats.
This app is best for making short videos for your youtube and Instagram, though it doesn't let you export your video in 4k quality. It is user-friendly, giving good quality content.
The link to this app: Android | IOS
6) Adobe Premiere Rush Video Editing App
This app is based on people who use youtube and need an app for their phone.
It is simpler but the same as the desktop version and is available for free as well as the paid premium version.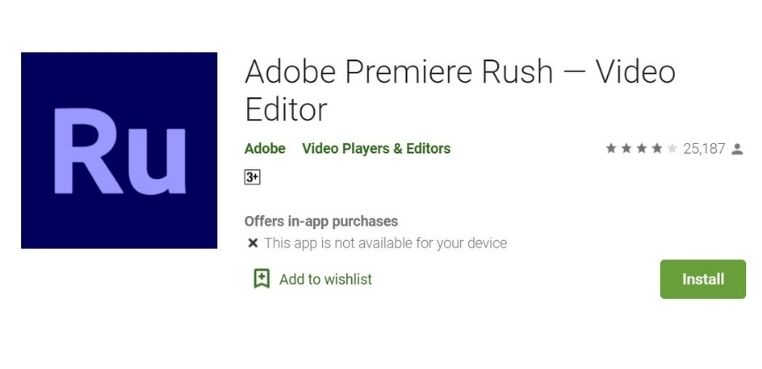 The interface of this app is pretty simple, it reflects large icons and panels giving a straightforward look.
It comes with features like dragging, dropping footage, correcting colors, adding music and voiceovers also including adding titles and transitions.
Along with the basic editing tools.
If you buy the premium version of this app you can access the full version given with more creative functions to edit your videos.
The link to this app: Android | IOS
7) Flimora Go App
A free app available for both Android and iOS, this app is pretty simple in working hence making it easy to use even for amateurs.
You can edit HD videos with themed filters and effects, including AR camera, light and dark modes.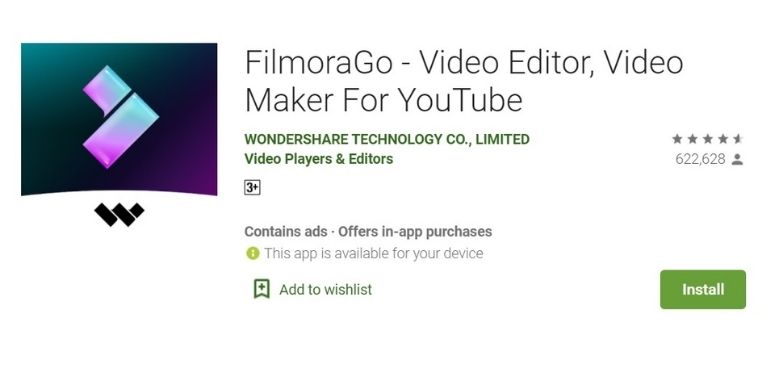 The basic features like cropping, merging, adding music, rotating, texts and stickers are available.
There is an advanced version available where you are provided with features like songs and effects also eliminating ads.
Overall this app is good although it does not give 4k quality options or multi-track editing, it is simple to use and gives effective results.
The link to this app: Android | IOS
8) Power director App
Power director is an effective and eye-catching versatile app available for both Android and iOS.
It offers a vast selection of impactful editing tools like keyframe control, export in 4k, fast or slow-mo, fixing shaky footage, animated titles, audio effects including voice changer, replacing the background with green screen, overlay, and blending.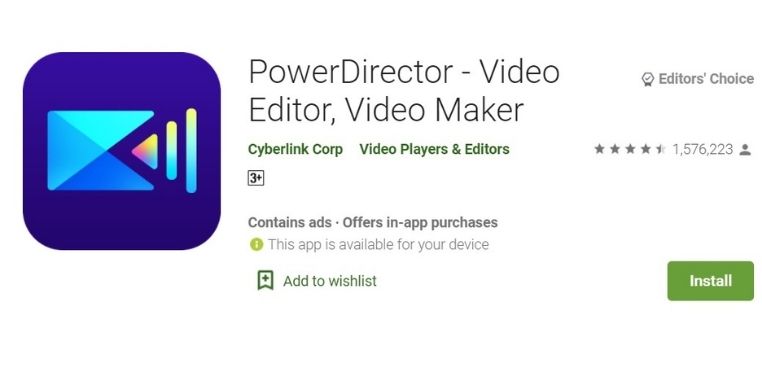 The premium version offers access to all the professional tools, color filters, titles, transitions, stock media content and it is ad-free.
It also comes with unlimited access to a stock library that is powered by Shutterstock.
The link to this app: Android | IOS
9) Splice Video Editing App
This powerful yet simple editing app is available for both iOS and Android and that too for free.
You can enjoy your editing with no ads! Sounds like a deal.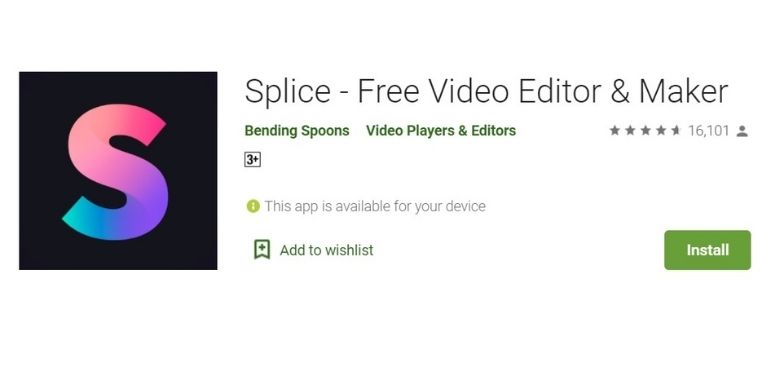 Features like trim, cut, merge clips, adjust video speed, add music are available, you can create animated titles for your videos with animated backgrounds adorned with emojis.
Also, splice scenes offer you a selection of 360 degrees backdrop to play and the clips recognize who are there present in your video and lets you share the video with them.
The features of this app: Android | IOS
10) Flim Maker Pro App
This app is also one of the best apps for editing and is available for free on both Android and iOS.
Features like grading, green screen, 200+ fonts for overlaying the texts, chroma keys, keyframe animation, intro template, fx video editor, speed control, text animation, stickers, free music, and lyrics.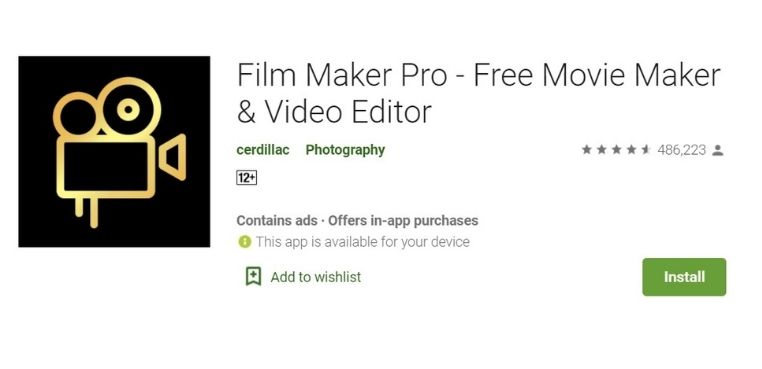 You can add transitions to your video, blend modes compress or convert, PIP, and edit with your basic editing features.
By purchasing the premium version you get benefits like being able to remove the watermark and enjoying the full features of the app.
Overall this app is easy to use and can come in handy for both beginners and professionals to use for their work.
The link to the app: Android | IOS
App's Rating
These were few apps we mentioned that you can use for your editing.
Rating of these apps:
| | |
| --- | --- |
| InShot | 4.8★ |
| Easy cut | 4.5★ |
| Kine master | 4.4★ |
| Viva video | 4.5★ |
| Go pro Quik | 4.4★ |
| Adobe premiere rush | 4.4★ |
| Flimora go | 4.6★ |
| splice | 4.7★ |
| Power director | 4.5★ |
| Flim maker pro | 4.6★ |