Games alert! Do you like playing football games on your phone? If so, then this article is perfect for you. Here we will talk about the best football game apps that you can download on your phone both android and ios and can enjoy playing them.
Since football is a very popular game it has a big fan base so to make the experience more real to the fans there are a number of football games apps available today.
List of Best Football Game Apps For Android
Let us take a look at the list of football games for android
Soccer Superstar
This game is developed by Real Free Soccer Co. and is available offline for free. It is quite a simple game and lets you enjoy the football experience without much fuss to worry about.
How to play this game? It is simple. To move the ball across the field for passing it to another player or simply kicking it all you have to do is sweep your fingers across the screen. Though quite competitive as you have to constantly defend the ball from other players, make a goal, and pass the ball.
There's more to this game, you can join weekly offline tournaments to add to your thrill along with that there are many star soccer players to unlock and play with.
The concept of this game is well made as it offers you an independent platform that lets you craft your own strategy to win or overcome hard situations in the game as you move forward but also tests your decision-making ability as it gets tougher with level up.
The link to this game: Android | IOS
2. Football Strike-Multiplayer Soccer
This game is developed by miniclip.com and is very interesting with realistic gaming graphics and slowly growing appreciation from the public.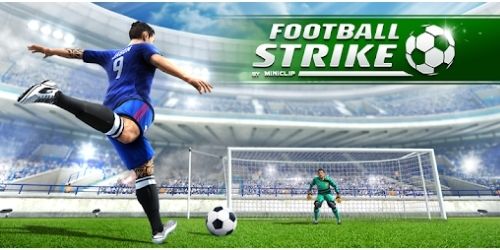 Being available online offers great time and strategy planning with your friends and even across the world!
You can customize your characters according to your preference, customization of striker and goalkeeper are available in this game.
The key feature of this is, you can represent your most favorite team, teams available are Liverpool FC, Borussia Dortmund, FC Barcelona, and many more. You can also take career mode and travel through different stadiums all over the world as well as you can play the unique soccer levels to unlock new prizes and medals.
Overall this game is super fun to play with every fun option given to this game like the customization of the players and giving a real-life football experience and helping you make your own strategy as you would if you were in a real football match.
The link to this game: Android | IOS
3. FIFA Football Game App
This game is developed by Electronic Arts and is one of the most interesting games out there.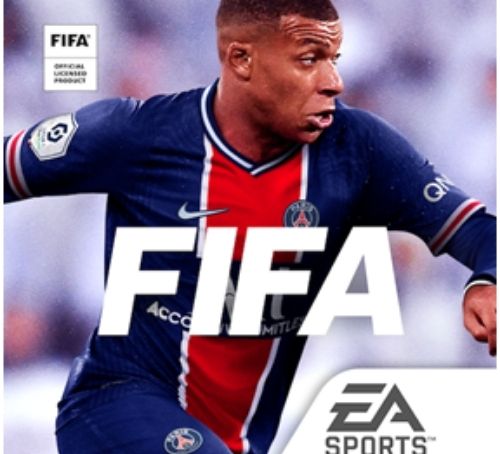 This is a multiplayer game, which means you can play this game with your friends and people all over the globe. Choose your team from one of the biggest leagues and the absolute best teams and around 50000+ players, few players that you can find in this game are:
LaLigao – Felix/ Rodrygo

MLS – Carlos Vela/ Chicharito

Serie A- Theo Hernandez/ Alessandro Bastoni

Bundesliga- Erling Haaland/ Gio Reyna

Ligue 1- Kylian Mbappe/ Bruno Guimares
You can play kickoff against your opponents from the most famous competitions, The UEFA champions, and the UEFA Europa League. There are even live events to play in which gives you an experience of the real-life football game.
You can even earn and get to play the UCL and UEL players. There is an option of putting your very own stamp on your football history books and run your own teams of your very own football legend, inclusive of Pele and Maradona, one of the biggest icons!
More features of this game are that you can have a 1v1 with your friends and even train your own team to build a better team.
The concept of this game is very interesting and offers a real-life experience with realistic graphics and intense decision-making along with learning about strategy and mind exercise and a good source of entertainment.
The link to this game is: Android | IOS
4. Stickman Soccer
This game is developed by Djinnworks GmbH and everything you could ask for in a football game where you are expecting fun and seriousness at the same time.
It is a 3D game and is packed with fast-paced gaming and clean animations loads of actions and free control.
There are various teams to choose from as well as various seasons, national leagues, world cups and many more. You can choose from the various modes available which mode to play, there are quick matches, training, and the seasons available and change the look of the stadiums accordingly.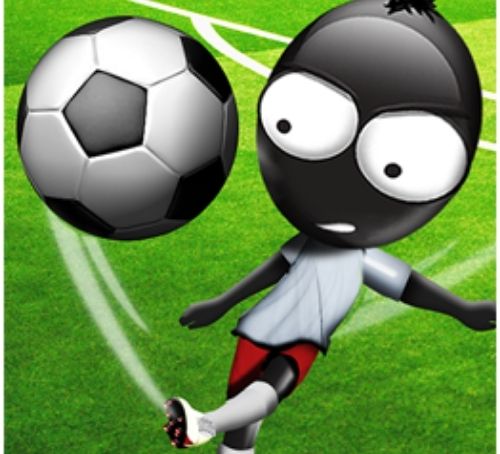 This game is available offline and online mode so you can play alone or play a match with players across the globe.
Overall this game is pretty interesting and is best if you want to enjoy football but with a less realistic game mode with more fun included. It is a fluid and responsive game with interesting situations to work on with cute characters to play with, giving you a friendly and fun environment to play in.
The link to this game is: Android | IOS
5. Slide Soccer
This game is developed by Ludie and is a multiplayer game that can be played with players across the globe.
The gameplay is simple and exciting to play, there are online tournaments to participate in along with people from every part of the globe. You can even play with your friends and even offline.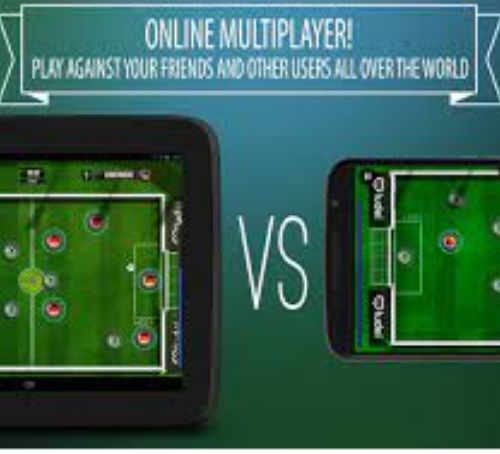 There is a customization option for customizing your football experience by simply collecting teams that are your favorite, balls, and even stadiums.
The key feature of this is that there are various levels of difficulties to choose from and even the option of choosing the surface to play on. You can choose different types of balls to go along with your strategy and play accordingly.
Overall this game is fun to play as it not only offers the pleasure of playing our favorite football but also gives us various other scenarios to play football in a new way. The graphics of this game are great and have loads of actions, this game is well designed and fun to play with multiple players to choose from.
The link to this game is: Android | IOS
These were some of the best football game apps you can play on both android and ios and enjoy the experience of playing your football game on your phones, even having your favorite football players as your in-game character.