The entertainment industry has grown a lot in the past few years. A big credit for that goes to the evolution of computers. People used to go to movie theaters to watch movies, but with the evolution of computers and the invention of the Internet, people now have a lot of options.
While a lot of people still enjoy going to the theaters, a lot of people choose to watch videos, movies, and other things in their homes comfortably. Hence it is always a preferable option.
A lot of operating systems are available in the market in today's world. But nothing beats Microsoft Windows to this day, and it remains one of the most popular Operating Systems. With the launch of Windows 10, Microsoft took a step forward and provided users with an awesome experience in terms of interface, design, and navigation.
See Also: Top 10 Best Water Reminder App
So our focus is – From all the available media players, which is the best? Every user has a different requirement, and according to their requirements, a lot of different Video Players are available.
But the first question that comes to mind is – Why not use the Windows Media Player (WMP)?
Why Not Just Use The Media Players for Windows?
The biggest of all the answers to this question is that Windows Media Player is outdated and boring. The interface is downright simplistic, and it has limited features. Although Windows Media Player's counterpart, 'Movies and TV,' has been introduced, it isn't very interesting and has a minimal scope.
See Also: Best Video Player app for iPhone in India
Both the WMP and Movies & TV have a minimal user interface. Because of this reason, people often find them annoying. Also, when it comes to supporting various video formats, both these apps don't have a lot to offer.
Although these apps have one advantage – they're light, so they consume less space and battery. But that isn't enough to bring them up on the list of the best media players. So if not these two, then which media players should we use?
The basis of selecting them was,
The number of supported video formats.
The attractiveness and overall appeal of the interface.
Features available in the video players
How light and compact they are.
How affordable they are.
The amount of battery used by them.
Overall effectiveness.
Let's take a look at the top 5 best video players for Windows, taking into account all the features that they have to offer.
Top 5 Best Video Players For Windows
Here, we are discussing the top 5 best video players for windows with their features.
VLC Media Player
Well, this one needs no introduction. VLC Media Player has to be the most popular media player of all time, and rightly so. The amount of features offered by VLC is mega. Also, its simple yet so cool interface is hard to resist. VLC is available for not just Windows but almost all popular platforms like Android, Mac OS, Linux, iOs, etc. VLC, without any doubt, is first on our list. This Player is one of the top 5 best video players for windows,


Features of VLC
It is open-source software. It means that it is completely free to use. But what makes it stand apart from other apps is that it doesn't show ads. Ads can be annoying when they pop up right on the screen and cover the content you are watching. It can be distracting when you have to close the ads again and again until your whole mood is ruined. But thanks to VLC, you won't have to face problems like that because it is completely free and shows no ads.
Another commendable feature of VLC is its simplistic interface. But do not confuse simplistic with boring. Something about VLC's design is appealing. All the main features are in one place, and you won't have a hard time navigating through stuff. (Top 5 best video players for windows)
VLC provides you with a feature through which you can convert your audio and video files to any format. You don't have to go through the pain of downloading software, especially for converting formats. VLC will do that job for you. All you have to do is open VLC, go-to media, and then click on Convert/Save, then select the file you wish to convert and provide with a destination for it to be saved on.
VLC provides another useful feature known as 'Record.' Watching your favorite movie and a scene comes that you love? Go ahead and save that particular scene. All you have to do is go to view, click on advanced controls, and then you'll see a record button option in the bottom left corner of the screen. Click on it to start recording and click on it again to save the recorded part. This feature works for both videos and audio and is helpful.
Another interesting feature of VLC is that it can work as a screen, and also as a webcam recorder. Awesome, right? You can record whatever is going on on your screen through VLC. It also has an option to record through the webcam, so you won't have to download any additional software for that purpose. All you have to do is go to the Media and then click on the capture device. Here you can select the mode of your choice. (Top 5 Best Video Players for windows)
You can take snapshots from the videos that you're playing. Right-click on the screen, go to the video and click on taking Screenshot. Another exciting feature is that you can set your desktop wallpaper directly from VLC. Want to capture a scene you love and set it as your wallpaper? Pause the video when the scene comes, then right-click on the screen and go to Video, and click on Set As Wallpaper. Done! So simple.
VLC provides you with a feature to set bookmarks during the media playing so that you can know where to start from when you start the video later on. Go to playback, click on custom Bookmarks, then click on manage and create a bookmark.
You can also add various effects to the audio or video that you're playing. All these effects are available in Tools Effects & Filters.
One more exciting feature provided by VLC is that you can play internet radio directly from the app.
Here comes one of the best features of VLC place it at the first in the list of top 5 best video players for windows– You can stream and download videos from the internet directly from VLC. This tool is handy in downloading YouTube videos. You have a favorite video that you want to watch again, but you do not want to spend your data on it? Download it for later use.
So all the points mentioned above ranks VLC at first in the list of Top 5 Best Video Players for Windows. But if you still think that this is not the right player for you, then the list has some more apps you can check out. Keep reading to know more.
PotPlayer For Windows
It may not be as famous as VLC, but it still manages to be on par with it. PotPlayer's popularity has been growing exponentially, and for all the right reasons. The parent company of PotPlayer, Kakao, understands the needs of its user, and with every update, it has been improving this media player. That's why we are placing the pot player in the second position in the list of top 5 best video players for windows.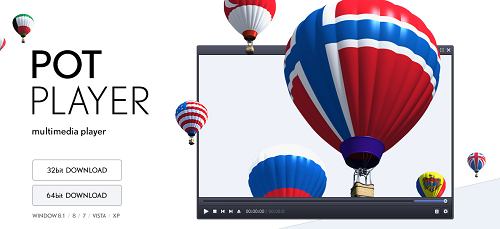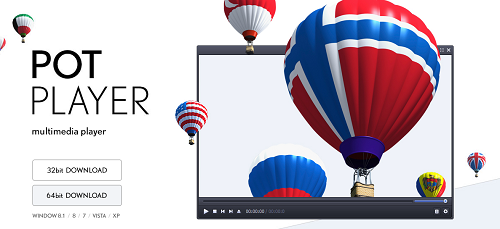 Features
It has a fantastic interface. It will be safe to say that its interface is even better than VLC.
This app supported various formats. You can play almost anything on PotPlayer.
You can play Digital Tv and also Analogue TV on PotPlayer.
PotPlayer offers you a feature where you can download additional codecs.
The effects and filters provided by PotPlayer as fun and good as those provided by VLC.
The customizability is great. If you don't like anything about it, you can customize it to match your needs very quickly.
It supports 3D, so you can get an amazing 3D experience using PotPlayer.
Like VLC, PotPlayer also offers a fantastic feature called a screen recorder.
Oh, and I guess the most important point was not mentioned. PotPlayer is free.
The overall appeal of PotPlayer makes it a worthy competitor for VLC and makes it stand second on our list.
Kodi The Best Video Players For Windows
Kodi comes on the third number in the list of top 5 best video players for windows. Remember the good old Windows Media Center? Are you missing it on your new Windows 10? Well, no worries. All you have to do is download Kodi.

Features
It's open-source and free to use.
Kodi is capable of playing almost anything, from music to videos and podcasts.
Various plugins can be installed to add more features.
Kodi provides an amazing Media Center experience with a beautiful interface.
You can enjoy Kodi even more if you are connected to a larger external display.
Kodi offers a feature where you can neatly organize the media present in your local storage.
While playing music, you can import lyrics from the internet to get a better experience.
There are various skins available to change the interface. If you don't like the current interface, there are a lot of skins to choose it.
Plex Video Players for Windows
Plex Media Player that replaced the original Plex Movie Theater. It is a new and refined software for media playing. A lot of features provided by Plex are somewhat similar to Kodi. But a few things make it stand apart.


Features
Some features provided by Plex place it at the fourth number in the list of top 5 best video players for windows.
Plex can be used to view and play any Media present on your computer. Whether it is Pictures, videos, or music, Plex plays them all.
You can access the media files stored on Plex via the internet. This feature is beneficial if you want to share your content with your friends.
Plex runs on almost all popular operating systems like Mac OS, Windows, and Linux.
Downloading Plex is free of cost. Although you can switch to the paid version later on to get access to more features. But if you are not willing to spend money on your media playing experience, the free version of Plex still provides enough fantastic features.
Plex offers you a feature to neatly organize your media for a better media playing experience.
KMPlayer For Windows
This is the last entry in the top 5 best video players for Windows. KMPlayer is a great Media Player for your Windows and has made it to our list because of the amazing features it provides.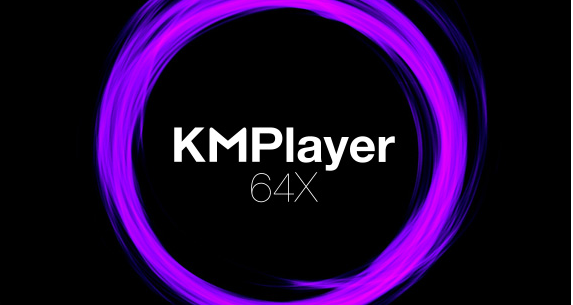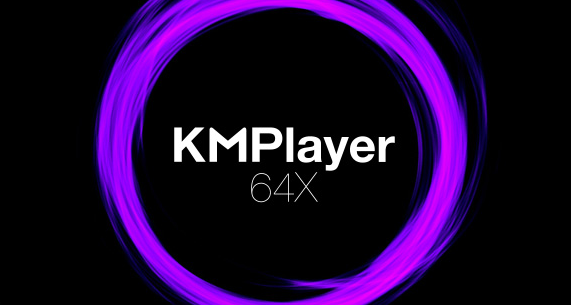 Features
Some fantastic features provided by KMPlayer are,
Although it comes with a lot of pre-installed codecs that give you a great experience, you can expand its capabilities by downloading additional codecs.
It supports various formats.
The audio and video effects provided by KMPlayer are amazing.
The customizability is also incredible. You can change the way it looks and adjusts it according to your requirements.
There is an amazing feature called KMConnect that allows users to share and view their data via the internet.
Although VLC and PotPlayer are the obvious winners, the other three entries on our list also manage to stand at par with them. So now you know which video Player to choose according to your needs. Have a good Media Playing experience. Adios!