The ever-so-famous Shark Tank personality Kevin O" Leary is winning hearts with his charming personality. His appearance in the shark tank has increased his fame, and people are dying to know more about him. So, here I am to tell you exactly that.
He is a world-famous TV personality, an entrepreneur, a Canadian Businessman, an investor, an author, and a venture capitalist. He has been popularly known as Mr. Popular since his appearance on Shark Tank. He is the founder of some top companies and an investor in many ventures over the years. Let's see what he has been through that led to his fame.
Must Read: The Father of Bitshares: Dan Larimer Net Worth
We have curated this article to tell you all about Kevin O'Leary, from his early life to his personal life, from his career to his net worth. Along with a few fascinating facts about him and all his political advancements.
Fascinating facts about Kevin O'Leary
Kevin's mother quietly built up an investment portfolio that Kevin O'Leary never knew about until she died, and Kevin O'Leary read the will.
Kevin O'Leary is a proud father to two youngsters named Savannah and Trevor.
Kevin O'Leary has a total of 427K million followers on Facebook, 714K on youtube, 920k on Twitter, and 950K on Instagram.
Kevin O'Leary's full name or birth name is Terrence Thomas Kevin O'Leary
On Shark tank alone, he has invested in more than 40 different ventures.
Kevin O'Leary is a passionate watch collector.
Kevin O Leary Wiki: Early life
Born as a child to Georgette and Terry O'Leary on 9 July 1954, Kevin's birthplace is Montreal, Quebec. he is one of the two sons of georgette and Terry. His parents belong of different descent, his mother is of Lebanese descent, and his father is of Irish descent. And therefore, Kevin O'Leary holds citizenship along with a passport from both countries.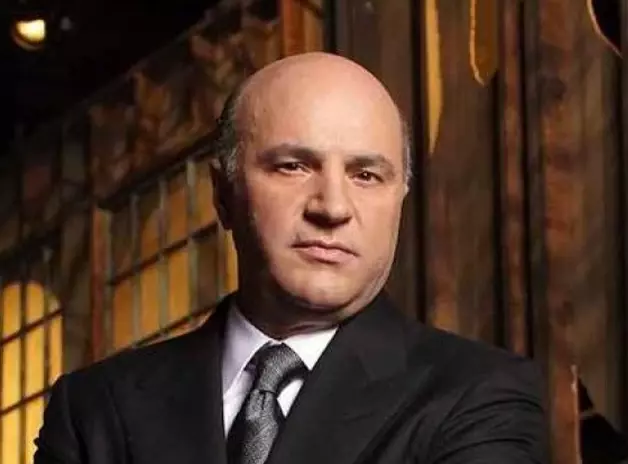 His father's alcoholic habits, his parents divorced when he was just a kid. His father died soon after the divorce; he was seven years old at that time. His mother started working as a small business executive. Later, Georgette O'Leary married Gorge Kanawaty, an economist. Because his stepfather had to move due to work with the UN's International Labour Organization, Kevin O'Leary also had to move around the globe, such as Tunisia, Cyprus, and Cambodia. Her mother inspired her to grow his interest in business and the investment market. She was a skilled investor, so she also taught him whatever she knew about it. And taught him some valuable lessons like always saving one-third of his money.
Must Read: Dan Morehead Net Worth: How he made his Fortune?
Initially, Kevin O'Leary wanted to skip college and become a photographer, but his stepfather advised him to attend university first. In college, his interest started growing in business and investing. He successfully got a bachelor's degree in psychology and environmental studies in 1977 from the University of waterloo, followed by an MBA degree in 1980 from Ivey Business School in the University of Western Ontario.
Personal Life
Kevin O Leary Wife's Name is Linda and he married to her, in 1990. They live in a Toronto mansion that lodges Kevin's vintage Porsche along with the Ferrari 12 Berlinetta. The couple separated in 2011, but after a period two years, they later got reunited and decided to continue their marriage. Other than his mansion in Toronto, he owns a cottage in Muskoka, Ontario, along with properties in Switzerland, geneva, and Boston.
The couple has two children together named Savannah and Trevor. Kevin's watch collecting hobby is known to everyone; he owns the watches of most of the luxurious brands from Luminor to Jacob&Co. To Rolex to many others.
Linda is now working as a VP of Marketing at O'Leary Wines. Their children are also doing well in their careers. Trevor works as an engineer at Tesla, while Savannah is a filmmaker and Multimedia producer in the city of New York.
Kevin O'Leary is a football fan and loves the New England Patriots football team. He enjoys wine and is a member of the Confrérie des Chevaliers du Tastevin, a global organization of Burgundy wine lovers. Though he has become a big name in the business world, he still cherishes his passion for photography and has displayed and even sold prints of his photographs, whose earnings he donates to charity.
| | |
| --- | --- |
| Full Name | Terence Thomas Kevin O'Leary |
| Celebrated Name | Kevin O'Leary |
| Birth Place | Montreal, Quebec, Canada |
| Date Of Birth | 9 July 1954 |
| Age | 68 years old |
| Parents Name | Father – Terry O'Leary Mother – Georgette O'Leary |
| Siblings | Shane O'Leary |
| Nationality | Canadian/Irish |
| Height | In Centimetres – 177 cm In Feet and Inches – 6′ 7″ |
| Weight | In Kilograms – 75 Kg In Pounds – 178 lbs |
| Hair Color | Bald |
| Gender | Male |
| Eye Color | Brown |
| Religion | Catholic Outspot |
| Zodiac Sign | Cancer |
| School | St. George School |
| College | Stanstead College |
| Marital Status | Married |
| Spouse Name | Linda O'Leary |
| Children Name | Trevor O'Leary and Savannah O'Leary |
| Social media Accounts | Instagram, LinkedIn, Twitter, and Facebook |
| Profession | Businessman, author, politician, television personality |
| Net Worth | $450 Million |
| Last Updated | 2022 |
Professional Advancement (career)
Kein started his career in Cambodia and the united states, as his father was a student and a UN worker in these places. During his study at the university of western Ontario, he picked up an Internship at Nabisco as an assistant brand manager for the cat food brand of the company. He always gives credit to this experience of his that helped him achieve so much success in his career. After completing this internship, he proceeded with a short journey of being a television producer and co-founded Special Event Television(SET), an independent production company, along with his two former classmates from when he was studying MBA. Eventually, O'Leary's share in the business was purchased for $25,000 by one of his partners.
Once he left SET after selling his shares, Kevin O'Leary founded his first company in 1983, named ' SoftKey software products, Inc' in his basement in partnership with ohn Freeman and Gary Babcock. The corporation was among Canada's fastest-growing businesses and purchased numerous educational software producers. In the education software market, The company became a major consolidator and even acquired a few rival companies like Spinnaker and WordStar software.
Since SoftKey acquired the Learning Company (TLC) in 1995, it went forward with being known as the TLC name. Later, in 1999, it was sold to an American toymaker Mattel, at a price of more than $3 billion. However, the accession wasn't highly profitable for Mattel, and this led Kevin O'Leary to leave the company. Then leary became a co-investor and director of Storage Now in 2003. The company developed climate-controlled storage facilities.
After all its hustling in the corporate world, Storage Now ranks in the third position for owning Canada's largest storage device operator. Not only it has locations in 11 cities, but it also serves some major companies like Pfizer and Merck.
In March 2007, the company was acquired for $110 million. Then Kevin O'Leary proceeded to set up a mutual fund called O'Leary Funds in 2008. And after keeping it for almost 8 years, he finally sold it in 2016. O'Leary began making a name for himself in society in 2006. Kevin O'Leary wrote his first book and published it in September 2011, named " Cold hard Truth; On Business, Money, and Life. which even had two follow-ups in 2012 and 2013.
Then came Kevin's first television appearance in 2014. He was among the panelist of judges of the reality show 'Dragons Den,' a show for hopeful entrepreneurs.
The year 2009 bought him more fame, and he became part of the shark Tank panel, which provided him with a significant rise in his career. Canadian television channel business news Network gave him an opportunity to appear as a commentator, which he did take.
Kevin O'Leary Career Highlights
| | | |
| --- | --- | --- |
| Name | Type | Year |
| O'Leary | Co-founded | 2008 |
| SoftKey | Co-founded | 1980 |
| Squeeze Play | TV-Show | – |
| Dragon's Den | TV-Show | 2006 |
| Project Earth | TV-Show | 2008 |
| Shark Tank | TV-Show | 2009 |
| Conservative party of Canada | Candidacy | 2017 |
Political Career
In 2017, Kevin O'Leary put his foot in politics and Announced himself as a candidate for the leadership of Canada's Conservative party, accompanied by months of speculation. Some observers even compared him with Donald trump. Both ran for office on platforms that included reducing taxes and regulations. Both were successful businessmen who became more well-known because of reality television.
O'Leary has rejected similarities, pointing out that he differs from Trump on the issue of immigration and that he "wouldn't exist if Canada had walls." O'Leary is himself the descendant of Irish and Lebanese immigrants.
But he immediately established himself as the front-runner and withdrew from the game in April 2017; despite thinking he could win the leadership race, he said that it would be "selfish" of him to keep running because of the lack of support he would receive in Quebec would make it difficult for him to defeat Justin Trudeau in 2019. He asserted that he wouldn't be able to succeed in the general election in 2019.
What is Kevin O Leary Net Worth and Salary
According to the reports, Kevin O'Leary gets $50,000 for each episode of the shark tank that he appears on. He was the second wealthiest shark on the show in 2021. However, it's more believable to articulate that his investment in the featured companies on the show makes him earn more.
Other than angel investing. Kevin O'Leary is an expert on cryptocurrencies. O'Leary has disclosed that his portfolio consists of about 32 cryptocurrency tokens, including Solana, Polygon, Ethereum, and Bitcoin.
His current estimated net worth is $450 million. O'Leary Fine Wines, O'Leary Publishing, and O'Shares ETFs are just a few of the numerous businesses in his portfolio. Now, if this makes you curious to know how much he earns in a year. Well, allow me to tell you not only he earns $50,000 from each episode of shark tank, which has, on average, 24 episodes in every season, but in total, he earns $12 million yearly from shark tank alone.
His wine venture is called O'Leary Fine Wines, which undoubtedly transformed y him into a luxury business under the name Shop Mr.Wonderful. Though his earnings through this particular venture are not disclosed, it won't be wrong to guess that this venture contributes heavily to his early income.
And not to forget the royalties that he gets from the Books he wrote, investment fund and dividends from his investments, and speaking engagements fees. This all contributes to his net worth of 400 million dollars.
Despite this, we are unable to provide you with a precise figure for Kevin O'Leary's pay.
Frequently Asked Questions
Q1. What companies does Kevin O'Leary own?
Ans. Other than his own ventures like o" leary funds, O'Leary Wines, and others, he owns stocks of these companies Lockheed Martin Corporation (LMT), Apple Inc. (AAPL), Home Depot (HD), Verizon Communications, United Health Group Inc. (UNH), McDonald's Corporation (MCD), Procter & Gamble (PG), Johnson & Johnson (JNJ), Microsoft Corporation (MSFT), Pfizer Inc. (PFE).
Q2. Why do they call Kevin Mr. Wonderful?
Ans. Well, Kevin O'Leary has told a few variations of the story, as he himself doesn't remember exactly when it started, but each variation has one thing in common, they all track back to his co-star Barbara. During a deal that was difficult to crack, they had a convo "Barbara expressed, 'Well aren't you Mr. Wonderful?' and Kevin replied with, 'You know what Barbara, I am!'" and since then, this became so popular that people know him by Mr. wonderful and mostly don't even know his real name.