There are a couple of options to buy cryptocurrency. Some investors prefer to do a crypto swap, while many opt to buy cryptocurrency with cash. The latter involves buying cryptocurrency using money in your bank account, mobile money app, or giving physical money to the seller. Generally, buying cryptos such as Bitcoin, Ethereum, Dogecoin, Bitcoin Cash, USDT, or any other with cash has numerous pros, especially if you are using an exchange app with a good reputation.
Following the necessary steps to buy cryptocurrency with cash will save you from many problems such as incurring high costs, delay disappointments, or even losing your investment. This article assumes that you are buying for the first time. Read through it to discover more.
Get a Cryptocurrency Wallet to Buy Cryptocurrency with Cash
Do you know what a cryptocurrency wallet is? Cryptocurrencies — which are virtual money — are accessed through a wallet app or program protected via private keys and a password. The only way to add more crypto coins to your wallet is by sending them to your wallet address.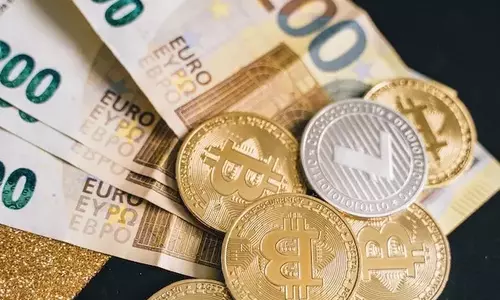 These crypto wallets are either stored locally or hosted by various crypto management companies including popular exchanges. All you need is to get either a hot wallet (online wallet) or a cold wallet (offline wallet) to be ready to buy cryptocurrency with cash.
Find a Reliable Exchange Platform to Buy Cryptocurrency with Cash
The easiest way to buy cryptocurrency with cash is through an exchange such as NakitCoins, Binance, CEX.io, Crypto.com, Coinmama, Coinbase, Paxful, and others. They have different features and capabilities, which is why you need to check for one that works best for you.
When choosing an exchange to buy cryptocurrency with cash, you can find one that will use your bank card, online payment options, or mobile money. Some others have physical outlets that accept physical cash, while Bitcoin ATMs also accept cash.
Register to Start Transacting
Most exchanges require their users to register and get an account to buy cryptocurrency with cash or even conduct a crypto swap for security reasons. It is easy to register and add cash to your account before buying cryptocurrency and then transferring the coins into your crypto wallet. Some platforms may complete all these transactions instantly through an automated system.
As you register and buy cryptocurrency with cash, you should be mindful of the accepted currencies, cryptocurrencies, and charges for all transactions. Fortunately, most modern exchange platforms are very affordable and will not force you to dig deep into your pockets to pay fees.
Ensure Your Cryptocurrency Is Secure
Cryptocurrency transactions are prone to various security threats. You could be hacked in the process or defrauded of your hard-earned money. But there are many safety precautions you can take to keep your investment safe.
First, use reliable exchanges and platforms for all your activities. Additionally, choose to buy cryptocurrency with cash in small bits and only transfer the amount of money you intend to use. Experts also recommend using protected devices just in case someone intends to steal from you through hacking.
Final Thoughts
Are you planning to buy cryptocurrency with cash? If yes, you now know what you need to succeed with this process. It is a popular way to acquire the cryptocurrency of your choice. Other options include working for it or accepting crypto in your business, but these are not fast ways of becoming a crypto investor. Buying with cash is; try it today.