The Staff Selection Commission (SSC) of India conducts the MTS or Multi-Tasking Staff examination annually to fill various non-technical Group C posts in government organizations. The exam is highly competitive, and cracking it on the first attempt requires dedicated preparation and strategic planning, like preparing for the SSC MTS Mock Test. This article will discuss some essential tips for cracking the main SSC MTS test on the first attempt.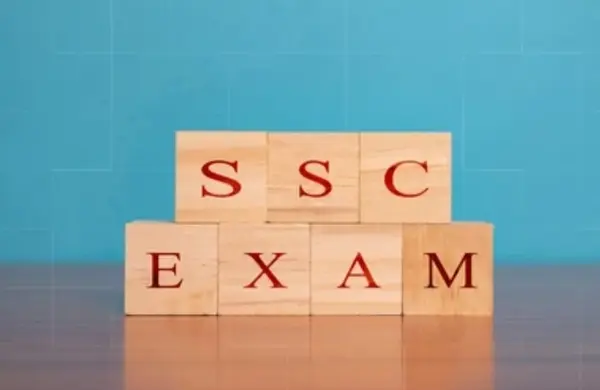 Understand the Exam Pattern
The first and foremost step towards cracking the SSC MTS exam is understanding its pattern. The exam comprises two papers, Paper 1 and Paper 2. Paper 1 consists of objective-type questions and is conducted online. It covers four sections: General Intelligence & Reasoning, Numerical Aptitude, General English, and General Awareness. Paper 2 is a descriptive test that evaluates a candidate's writing skills in English or any other language included in the 8th schedule of the Constitution.
Prepare a Study Plan
Once you thoroughly understand the exam pattern, the next step is to prepare a study plan. A well-planned study schedule can help you cover and revise the syllabus before the exam. Try to devote at least 4-5 hours daily to studying, and increase the hours as the exam date approaches.
Choose the Right Study Material
Choosing suitable study material is crucial for cracking any competitive exam. Refer to the official syllabus and pick the books, study material, and online resources that cover the entire syllabus. Avoid studying from multiple sources, which may lead to clarity and time-saving. Instead, stick to a few reliable sources and revise them regularly.
Practice Mock Tests
Mock tests are an integral part of any competitive exam preparation. They help you understand the exam pattern, identify weak areas, and improve your speed and accuracy. Try to attempt at least one SSC MTS Mock Test weekly and analyze your performance. Take note of the questions you answered incorrectly and revise the related topics. Mock tests also help you manage your time effectively during the actual exam.
Improve Your General Knowledge
General Awareness is an important section of the SSC MTS exam, and improving your general knowledge can significantly boost your score. Read newspapers, watch news channels, and browse through reliable online sources to stay updated with the latest current affairs. Make notes of important events, dates, and facts and revise them regularly.
Focus on Time Management
Time management is critical for cracking any competitive exam. The SSC MTS exam has a fixed duration, and you must answer many questions in that time. Try to develop a strategy that works best for you. For example, you can attempt the more straightforward questions first and then move on to the more difficult ones. Alternatively, you can attempt the questions section-wise to manage your time effectively.
Summing Up
Cracking the SSC MTS exam on the first attempt requires dedicated preparation, hard work, and strategic planning. Additionally, it is essential to maintain a healthy lifestyle during your exam preparation. Take breaks, exercise regularly, and eat nutritious food to keep your mind and body healthy. Lack of sleep or rest can hamper your preparation and affect your performance on the day of the exam.
Remember, cracking the SSC MTS exam is not just about studying hard but also studying smart. Use techniques such as mnemonics, mind maps, and visual aids to remember complex topics easily. Try to understand the concepts rather than memorize them. This approach can help you retain the information longer and apply it effectively during the exam.