"The man who lives with a mind is not a seeker, the man who lives with determination is a seeker."
Sonu Sharma is ar Young Entrepreneur, Founder of DYNAMIC INDIA GROUP, Indian business consultant, network marketer, author, corporate trainer, and motivational speaker, and a very successful person with a very strong popularity base on social media.
He dedicated his 17 years to research and understanding the direct sales industry paving a successful path for many organizations.
This powerful voice of today's generation is truly a jack of all trades, giving us an inspirational and truly inspiring story with his hard work.
In this article, we shed light on his works, early life, his success story, career, business, and more.
Sonu Sharma Biography
Sonu Sharma belonged to middle-class family background and was born and raised in Faridabad, Haryana.
Also Read: Who is Ramesh Damani?
He completed his schooling at Dayanand Public School, Faridabad, and completed his graduation at DAV, Chandigarh.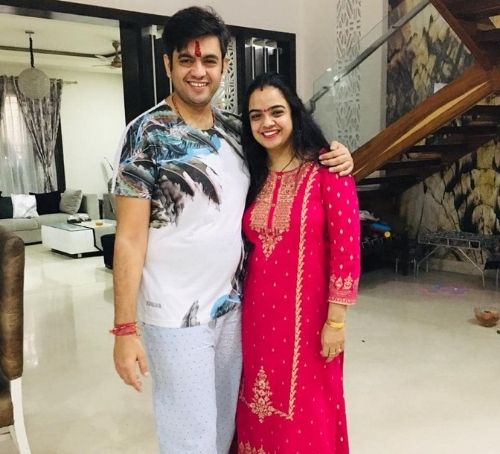 Though not being one of the smartest of his batch, Sonu was always a determined and optimistic child.
He failed in his 8th grade, 11th grade, and during his first year but that did not stop him from pursuing his dreams.
Also Read: Who is Porinju Veliyath?
Being always fond of the subject of Accountancy, he started teaching the subject as a way to put his mind and interest into a way of earning money.
Also Read: Who is Radhakishan Damani?
His family was not in the best economic condition and this act eased out the problem a little but not permanently.
Also Read: Who is Rakesh Jhunjhunwala?
He continued working hard and eventually cleared CA, though the economic conditions remained the same.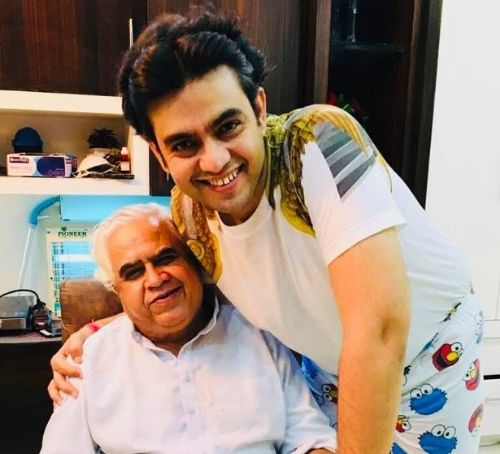 To find more stability in life he started his ventures into the networking of direct selling and MLM.
How was his journey? How did he succeed? Let's read more about the wonders he achieved.
Sonu Sharma in Network Marketing- His success story ( Naswiz Retail)
It was 14 September of 2005 when Sonu set foot for Naswiz an MLM platform, though his father was not quite happy with his decision and asked him to quit but he did it anyway lying to his father that he won't work in it.
Naswiz was an initiative taken by him where groups of well-learned men of experience in the IT sector and direct sales worked to create a platform where an individual sells through their network.
It was at this point he started his network marketing journey, though he was quite unaware of the depth of his surroundings at first he was a quick learner and grasped the situation well.
His hard work bore him his gift sooner than expected, it was just after 6 days of working there he earned a total of 26,103.
When his father first saw the cheque that arrived he was astonished and asked him to quit and never indulge in the works of such MLM companies.
Once again lying to his father he said he will quit but continued working, a week later another cheque arrived this time for 4000 rupees.
This time his father was furious at him and angrily asked him to quit, turning a deaf ear to his father's words Sonu kept working hard for his results.
It was this third cheque that changed the perspective of his father.
This time the cheque arrived with a total of 36,000 rupees, a hefty amount in those days, his father was surprised and pleased with his son's work and finally gave him his approval thinking this work of his could work well.
Days after that were like the pedestal of his success story rising with every step he crafted with his hard work and determination.
In his 16 days working there, he found his footing in this business and shined through, showing that if you try your earnest best nothing ever stops you from achieving your goal, not even failure.
Working at the Naswiz, Sonu earned a well-deserving name and fame making a luxurious life for him and his family.
Later he founded the Dynamic India Group which was also a successful page in the diary of his life, he spent half of his time giving lessons and motivational speeches to people throughout the world.
Approximately thousands of people have benefited from his Dynamic workshop and later he opened a Youtube channel posting motivational videos which gained him over 130+ million views across 114 countries in 2 years.
His speeches and words have allured the minds and hearts of thousand, his works are admirable.
He is adored by his fans and takes his words of advice on network marketing and other such success areas into deep consideration.
Today he is one of the leading people in network marketing and one of the favorite motivational speakers on youtube and many such platforms.
His wonders don't stop here, Sonu is an excellent writer and has published books under his name, let us take a look at some of Sonu Sharma's books:
Prerit Karne Ke Mission Par Agarsar
This book's main theme is inspiration and motivation, it includes stories that help you find your inner motivation to do better in life.
Written in such simple and elegant language one simply gets mesmerized by his words and one clings to page after page reading with never-ending interest.
This book is an excellent choice if you wish to boost up your motivation and find your inspiration in the witty words of Sonu Sharma.
2. Network Marketing through My Eyes.
This book is filled with his 17+ experience in network marketing.
He carefully guides the readers on how to and what to do if they wish to join the network marketing.
Explaining his years of work and experience in this book he intends to make the reader fully grasp the concept of network marketing and help them be always one step ahead.
This book solves the riddles regarding network marketing and is an excellent choice for people looking to set foot in this area.
Sonu Sharma Wiki
| | |
| --- | --- |
| Net Worth of Sonu Sharma | 150 crore |
| Salary | 50-60 lakhs per month |
| Nationality | Indian |
| Marital status | Married |
| Sonu Sharma wife | Swati Sharma |
| Sonu Sharma children (2 daughters) | |
| Caste | Brahmin |
| Date of birth | 11 November 1981 |
| Age | 40 years as of 2021 |
Conclusion
Sonu Sharma is truly a motivational and inspiring person, who taught us that failure means nothing till you are willing to try you succeed.
His ideologies and hard work landed him where he is today and he recorded that in books and videos including sessions teaching people, and motivating them.
His story is admirable and motivates one to work harder for theirs too.
In the end I would like to sum up all of this with some of Sonu Sharma's Motivational Quotes:
इंसान की ग्रोथ कभी भी बिना गोल सेटिंग के नहीं होती है.

जिसके पास लक्ष्य नहीं होता है उसकी जिंदगी गोल गोल घूमती है.

कोई भी इंसान हमेशा अपनी औकात के बराबर ही कमाता है.

पैसा कमाना और उसे संभालना दोनों ही अलग अलग बातें है.

इंसान जब तक निर्णय

नहीं लेगा तब तक उसका भगवान भी भला नहीं कर सकता है.

तुम्हारे आने वाले कुछ सालों की अवस्था आपके आज की अवस्था तय करेगी।

कोई भी किसी के लिए कुछ नहीं करता है जो भी करता है वो अपने आप के लिए खुद ही करना पढ़ता है.