Nowadays, an integral part of using a smartphone is entertainment. Whether it is playing songs, or watching videos, you can do anything with a smartphone.
But how to decide which video player app is the best for your iPhone? Different users have different requirements. How to make your iPhone experience richer? Let's see.
Best Video Player App For iPhone
Other than the pre-installed video player, you can choose from an ocean of apps available on the app store to get the media playing experience of your choice. Here is a list of some of the best video players for iPhone:
KMPlayer
What is the most important thing that you want from your Video player app? It should support all popular file formats. KMPlayer supports all formats like 3GP, Avi, mp4, Mkv, WMV, MPEG, etc.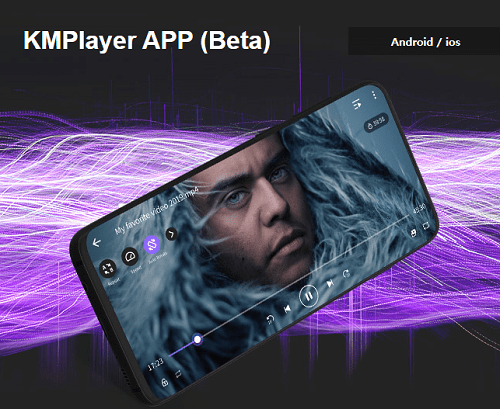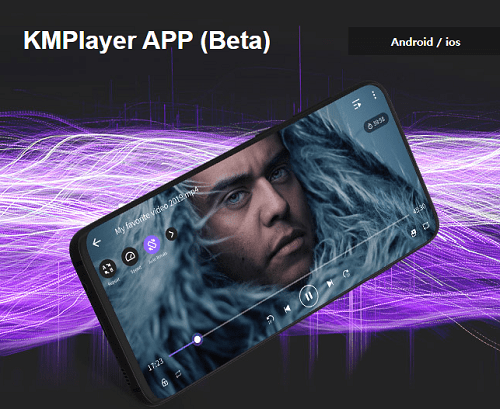 Some more interesting features of this player are: it supports 4K and 3d, and you won't face any subtitles related problem. KMPlayer has a very simple and stylish interface, and you don't have to do anything typical to get your videos played, Just install this amazing video player app and start watching. Downloading this app is something you will not regret.
Visit: KMPlayer
VLC Media Player
The VLC media player is one of the most famous media players available for Windows, and rightly so. And what's the best news you will hear today? It's that VLC media player is available for the phone too.


VLC is one of those players which support all available video formats, so you won't have to face problems like conversion. The VLC media player is free to use and has a really simple interface. Oh, and it's VLC, it's our favorite.
Visit: VLC Media Player
PlayerXtreme
PlayerXtreme is often considered one of the best video player app if for users who want a lot of features. This media player has a simple interface, but it still is great and rich in features.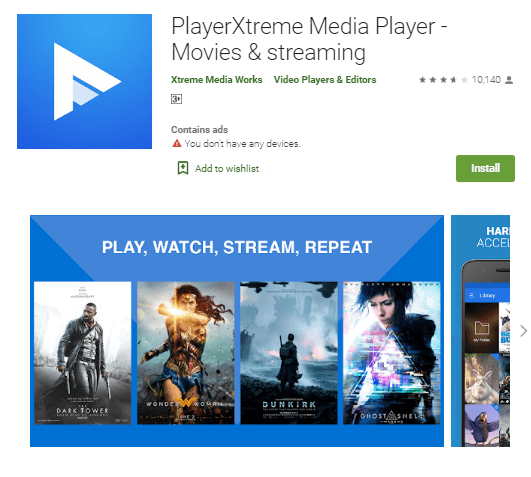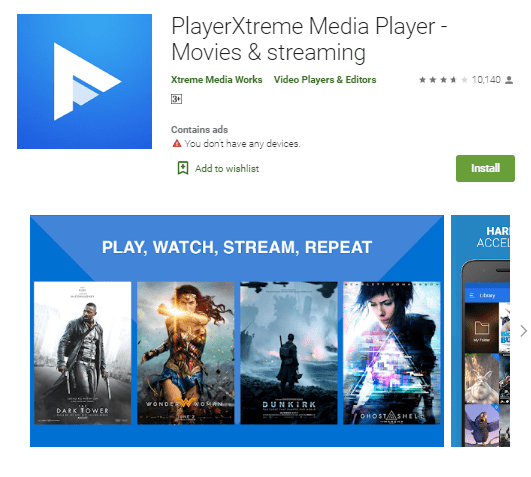 What's unique about this video player is that it provides a password protection option to protect your content library so that only limited people can have access to it. It supports a lot of video formats, and you can control things like the speed and size of the subtitles. It eats very less battery and is available in multiple languages. What more can you ask for?
Visit: PlayerXtreme
Air Player
Want to stream your videos and other media wirelessly? Air Player is just the right video player app for you. You can create playlists and save them to stream them later on with ease. It has a professional but stylish interface, but due to a lot of features, it's used can be a little tricky to some users.


It also supports content sharing. If you are willing to spend some money to get nice features and great entertainment, look no further than It's Playing. Using this player introduces you to features like changing the tone, color, saturation, and other things while playing the videos. It's fast, it's light, and it's awesome.
Visit: Air Player
Infuse 6 Video Player App
One of the many interesting features of the Infuse 6 video player app is that it syncs with Trakt so that you can track the TV shows and movies that you have been watching. You can also sync it with iTunes.


Another important feature is that you can adjust the tone and color of your videos according to the environment you're watching them in. It also has a night mode kind of thing to protect your eyes while watching videos at night. Oh, and it also supports all the popular video formats. You can also unlock some more interesting features of the app by switching to the paid version. But if you are not willing to spend money on your media playing, then you can keep using the free version without any problem, and you will still have a good experience.
Visit: Infuse 6
8Player
Although it does not support a lot of video formats, it still is an awesome video player app because of the wide range of features that it provides. You can customize its interface and style according to you.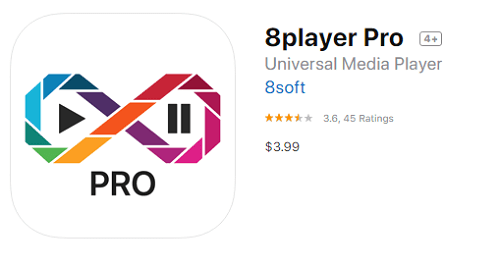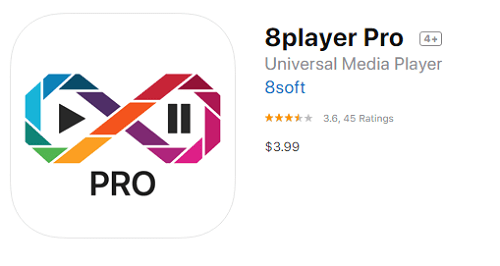 It is not limited to just iPhones and iPods but also works on Apple TV. You can make the best of this app by controlling your chrome cast devices and enjoy your media viewing experience.
Visit: 8Player
NPlayer Lite
A simple interface and stylish look are really important in a video player app. Nplayer Lite gives you all that. It has an inbuilt browser, so streaming videos from the internet become easy.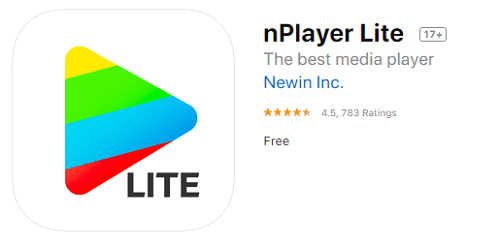 The interface is simple yet beautiful. You can import videos from various cloud services like Google Drive, One Drive, etc. 3D video mode is also allowed. It also has an auto-sync feature, so the videos on your iPhone will automatically get synced to the app. You can create playlists with ease.
Visit: NPlayer Lite
MX Player
Mx player is one of the most famous video player apps on all mobile platforms, whether it is iOs or android. This app has taken the saying – "Simplicity is the key" seriously. It has a really simple yet neat and clean interface.
All the features are well organized, so you will not have a hard time navigating through various buttons. Everything is in one place. The video viewing experience is ensured to be great, and you will not face things like the crashing of the app, video lagging, etc.
Visit: MX Player
YxPlayer
Running out of space on your phone but still want a good video player app? YxPlayer is just the video player you are looking for.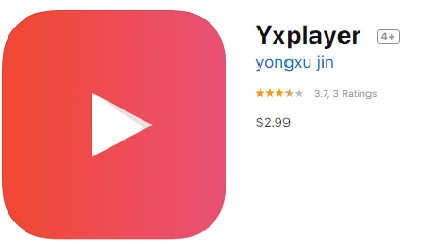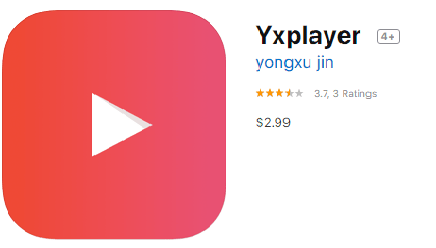 It consumes less space on your phone but still provides a variety of features. It supports a lot of video formats and provides a high-quality video viewing experience. The processing of the media is really fast.
So these were some of the best available video players on the Appstore for your iPhone. You can choose the one according to your requirements and have a fantastic video viewing experience. Keep streaming. Au Revoir!